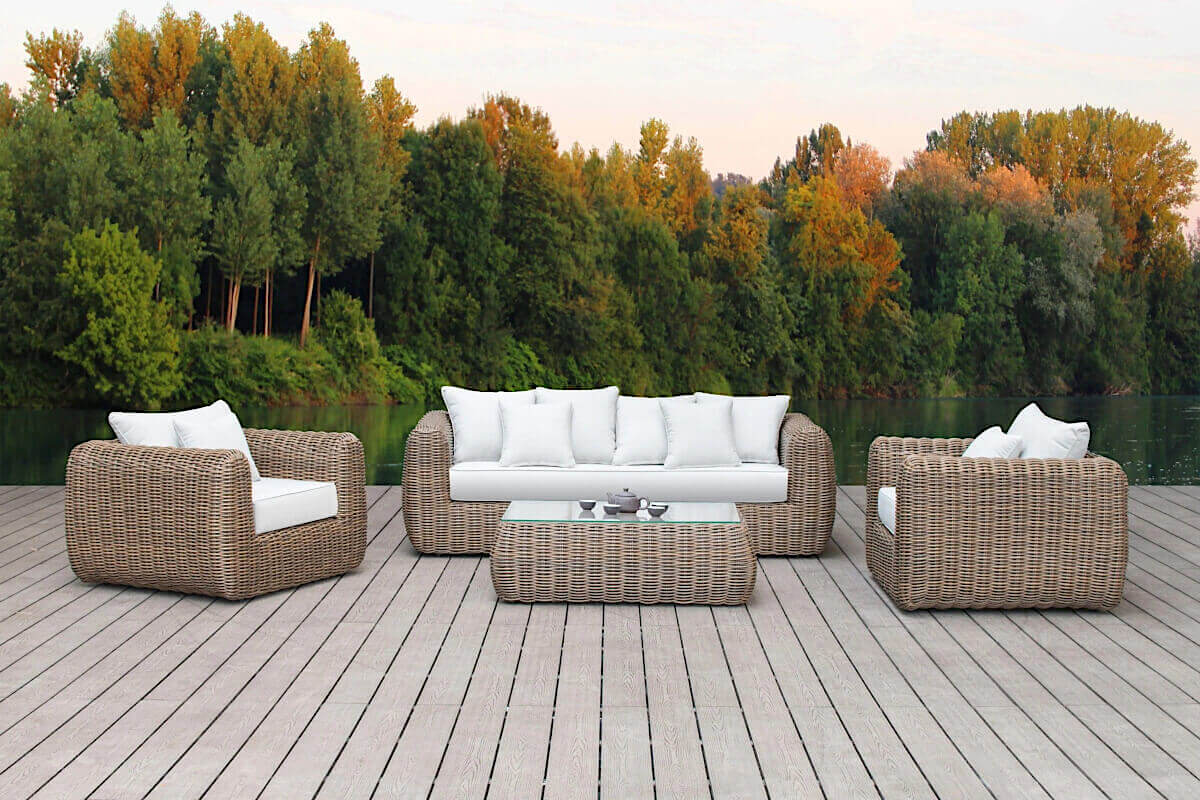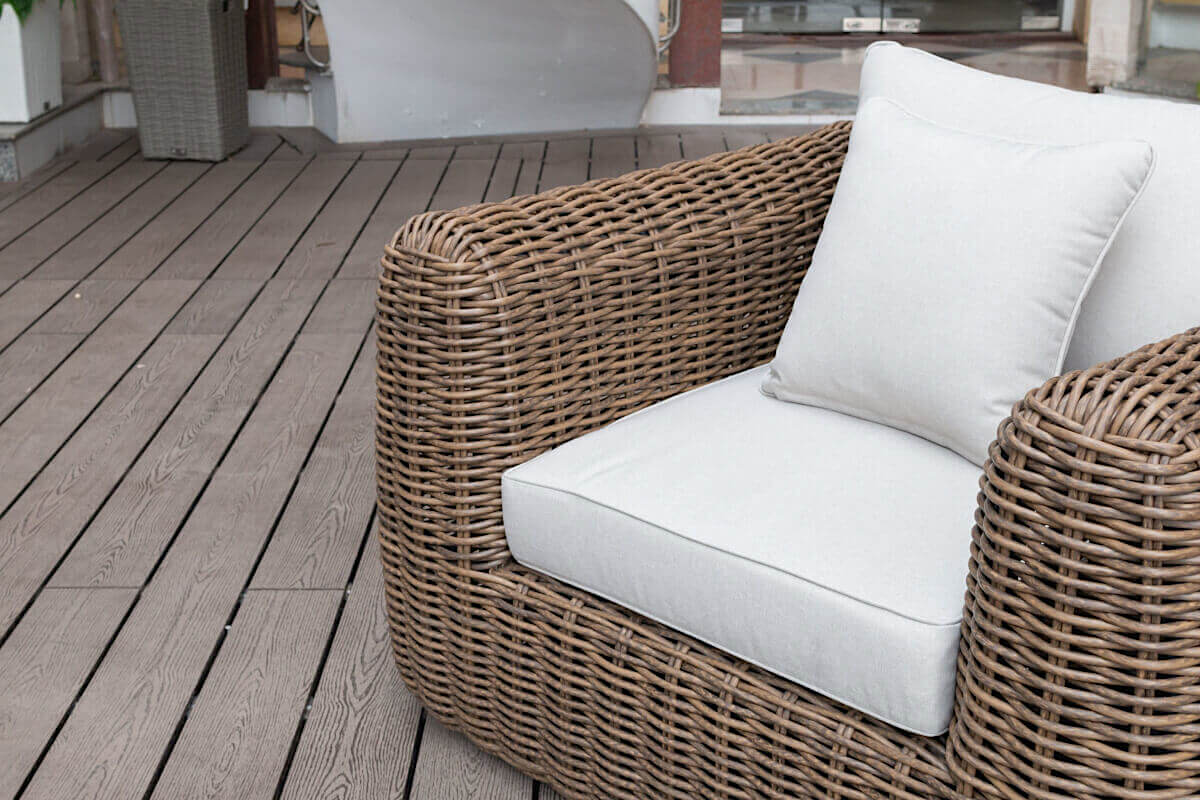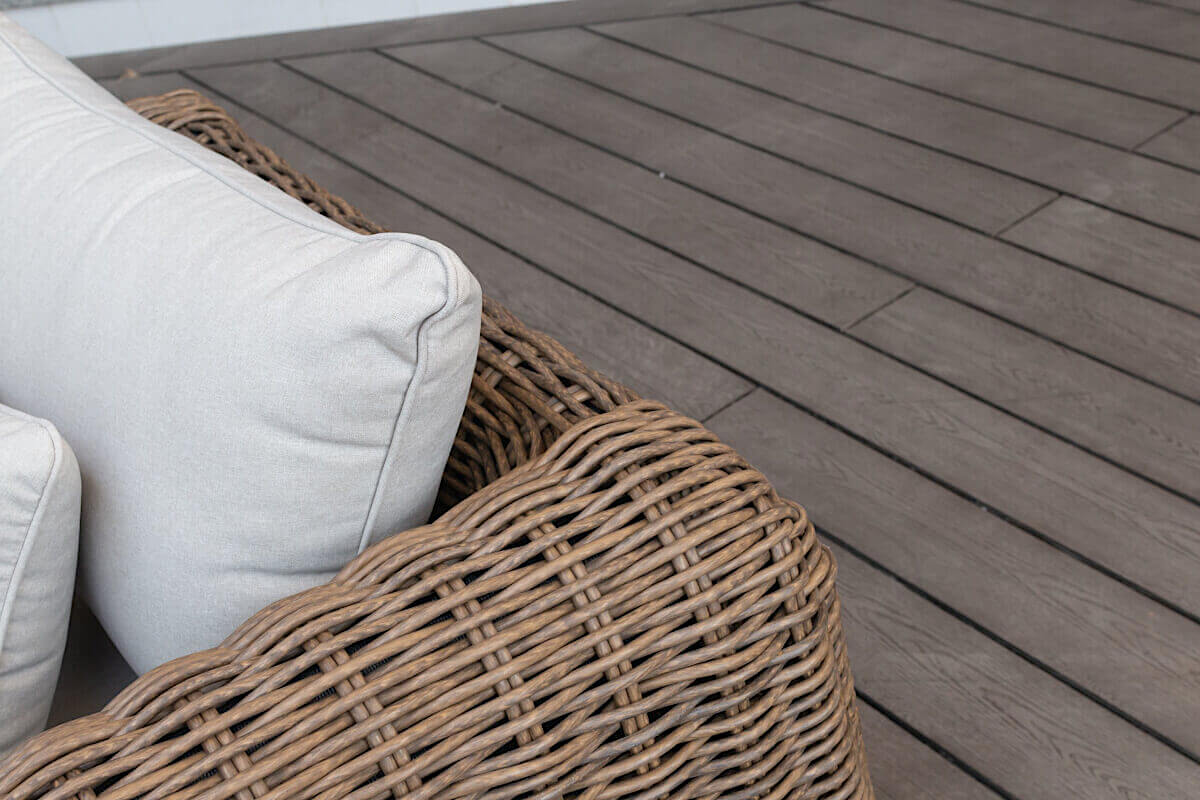 OUTSY Milo 4-Piece Outdoor and Backyard Wicker Furniture Set with Aluminum Frame with Wicker Coffee Table in Brown
OUTSY Milo 4-Piece Outdoor and Backyard Wicker Furniture Set with Aluminum Frame with Wicker Coffee Table in Brown
Elegance Meets Durability 
Elevate your outdoor adventure with the exceptional OUTSY Milo 4-Piece Outdoor and Backyard Wicker Furniture Set. Impeccably designed, each element intricately fashioned to seamlessly blend refined elegance and unwavering strength. But it's more than just comfort – it's a dedicated promise to timeless grace that effortlessly stands strong through the passage of time.
Comfortable Serenity

Relax in sophistication with the OUTSY Milo Furniture Set, where design embraces comfort. Ease into the luxurious cushions and feel the stresses of the day dissolve as you immerse yourself in the peaceful ambiance of your outdoor retreat.
Key Benefits:
Sumptuous Cushions:

 

The plush cushions envelop you in a world of comfort, turning every moment into a serene escape from the daily grind.
Inviting Seating Arrangement:

 

The loveseat, armchairs, and wicker coffee table create an inviting ensemble, perfect for intimate conversations or solitary relaxation.
Ergonomic Design:

 

The ergonomic design ensures that every seat offers optimal comfort, making your outdoor experience as enjoyable as possible.
Outdoor Living Redefined:

 

With the OUTSY Milo Furniture Set, your outdoor space becomes an extension of your home, offering the same level of comfort and style.
Lasting Beauty

Invest in lasting beauty with the OUTSY Milo 4-Piece Furniture Set. From the first rays of sunshine to the gentle glow of moonlight, this set preserves its allure while accompanying you on countless outdoor adventures.
Features:
Natural weathered look
6mm round handwoven high-density HDPE wicker provides extreme outdoor durability thanks to its lighter, stronger, and harder construction
Extra deep 7-inch solid foam cushions are water and UV-resistant, providing the ultimate in comfort and durability for all conditions
Removable cushion covers are resistant to mold, mildew, and staining, with zippered closure to make cleaning a breeze
The rust-resistant powder-coated aluminum frame provides the sturdiness you need for outdoor conditions
Coffee table features an 8mm tempered glass top that is sun, rain and snow resistant
4 matching decor pillows complete the look
Meticulously designed and handcrafted by OUTSY's skilled craftsmen
No assembly required — unbox and enjoy!
Complete Dimensions:
Sofa Dimensions:
 

Seat Depth: 33.07 Inch

Width: 82.68 Inch

Depth: 42.52 Inch

Height: 25.59 Inch
Chair Dimensions (x2):
Seat Depth: 29.92 Inch

Width: 41.34 Inch

Depth: 39.37 Inch

Height: 25.59 Inch
Table Dimensions:
Width: 45.28 Inch

Depth: 27.56 Inch

Height: 14.57 Inch
RESOURCES: