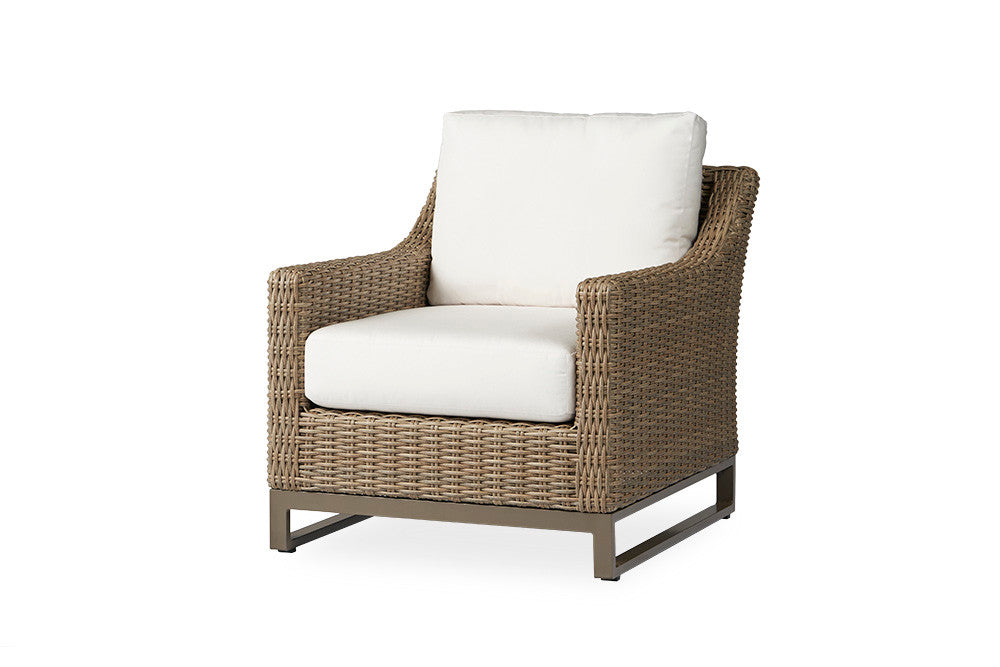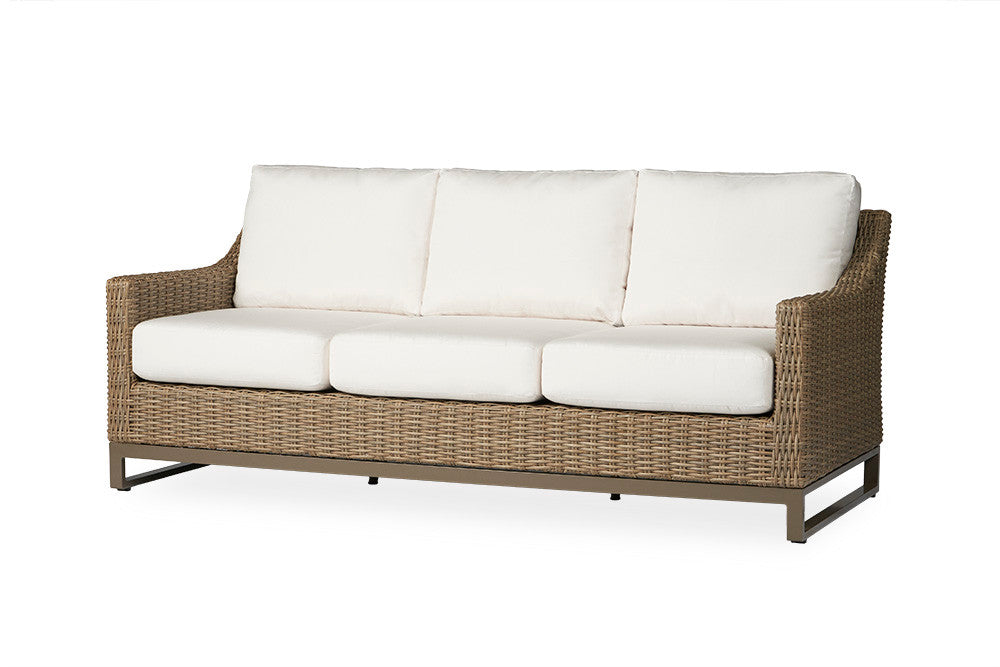 Lloyd Flanders Milan Woven Vinyl 6 Piece Conversation Set
Cushion Fabric:
Sunbrella Bliss Aspen
Sunbrella Grasscloth Boulder
Sunbrella Grasscloth Caribou
Sunbrella Grasscloth Olive
Sunbrella Spectrum Graphite
Sunbrella Chronicle Crimson
Sunbrella Chronicle Mediterranean
Sunbrella Chronicle Midnight
Sunbrella Chronicle Pesto
Sunbrella Circulate Granite
Sunbrella Classic Linen Spice
Sunbrella Formation Petal
Sunbrella Formation Pistachio
Sunbrella Tabloid Cornflower
Sunbrella Affinity Parchment
Sunbrella Consider Teaberry
Sunbrella Milestone Pebble
Sunbrella Pebblestone Claypot
Sunbrella Pebblestone Dove
Sunbrella Pebblestone Flax
Sunbrella Reach Pistachio
Sunbrella Restore Sparrow
Sunbrella Surpass Daybreak
Sunbrella Treescale Burlap
Sunbrella Treescale Olive
Sunbrella Treescale Sierra
Sunbrella Mirage Seaglass
Sunbrella Palm Toile Paradise
Furniture Color:
Brushwood
Lloyd Flanders Milan collection's sled base and sleek lines will add a sense of modernity and levity to your outdoor living space. The Milan's soft greige finish adds a textured earthy feel to these pieces. Featuring large, plush, over-stuffed cushions that are available in a large selection of Sunbrella fabrics. Lloyd Flanders vinyl furniture is made with 100% virgin vinyl that contains no added "fillers" ensuring that it will remain soft and pliable through many years of use and hold its shape. This all-weather vinyl wicker is wrapped around welded all-aluminum frames that are corrosion-resistant and extremely durable. Create a warm, comfy retreat in your backyard with Lloyd Flanders Milan all-weather vinyl wicker collection..
Features:
Welded all-aluminum frames are corrosion-resistant and extremely durable. These frames require minimal maintenance and should retain their finish for many years of use.
100% Virgin Vinyl. Lloyd Flanders vinyl furniture is made with 100% virgin vinyl and has no added "filler." This assures that our vinyl will remain soft and pliable through many years of use and will hold its shape. We also include UV inhibitors to help prevent excessive fading.
Can be cleaned with warm water and a mild detergent.
We use Durium@ Modified Polyester Enamel. This unique coating is a melamine cross linked thermoset backing polyester modified with an acrylic copolymer to enhance performance requirements such as exterior durability detergent and chemical resistance..
Hand-crafted
Lloyd Flanders® is the original all weather wicker.
Lloyd Loom® wicker was developed in 1906 and continues to be manufactured in Menominee Michigan.
Set Includes:
2 - Milan Lounge Chairs
1 - Milan Sofa
2 - Milan End Tables
1 - Milan Cocktail Table
Dimensions:
Lounge Chair: 30.5"W x 36"D x 31"H
Sofa: 78"W x 36"D x 31"H
End Table: 24.5"W x 24.5"D x 21"H
Cocktail Table: 48.75"W x 22.5"D x 18.75"H